Issue One, Summer 2016
Contents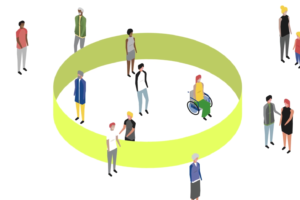 Welcome to the inaugural issue of Othering & Belonging: Expanding the Circle of Human Concern. We are delighted you are here and hope the insights and information you find here will usefully inform your thinking and work. This new publication is produced by the Haas Institute for a Fair and Inclusive Society at the University of California at Berkeley. Our vision is…
Articles

The problem of the twenty-first century is the problem of "othering." In a world beset by seemingly intractable and overwhelming challenges, virtually every global, national, and regional conflict is wrapped within or organized around one or more dimension of group-based difference. Othering undergirds territorial…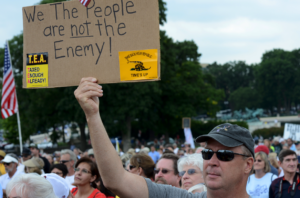 In the spring of 2015 it looked as if the 2016 Republican primary season was going to be a near replay of 2012. In 2012 the campaign drama emanated from the Republican civil war: the party's "establishment" versus its insurgent Tea Party wing. Tea Party blogs were in agony: an Obama reelection was nothing short of a…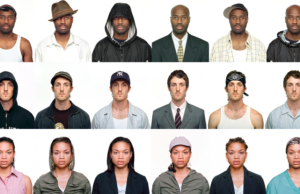 As we approach the conclusion of the Obama presidency, it is ironic to think that it is bookended by two very different narratives around race. On the 2008 end, there were pronouncements of a "postracial" America, where the election of a black man to the presidency signaled that we had turned a corner…
Interviews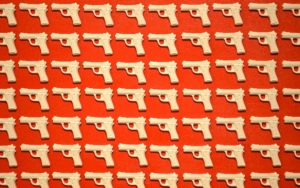 In the midst of two years of highly publicized, often lethal encounters between police officers and people of color in Ferguson, Baltimore, Cleveland, Chicago, New York, and elsewhere, as well as the increasing involvement of police in immigration enforcement…
Research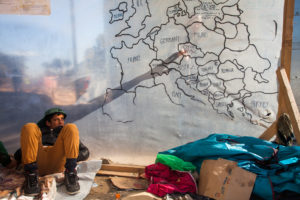 Over the past five years, two key social justice questions have emerged in the European Union. On one hand, as a result of the Eurozone crisis and related austerity measures, poverty and inequality have dramatically increased in southern Europe. On the other hand, the intensification of the "refugee crisis" that…
Arts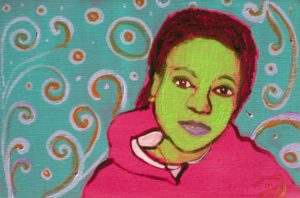 I've been pulled over for traffic violations just a few times in my life. Only once was I taken into a station. It was a Sunday morning in Hyde Park, on the south side of Chicago. Instead of sleeping in or nursing a hangover, I was on my way to church so I could do research for my Durkheim paper on collective effervescence. I went to pick up a friend and pulled up to his…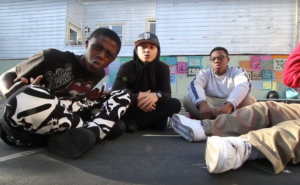 Hope. Being surrounded by our youth media producers at the Bayview-Hunters Point Center for Arts and Technology1 (BAYCAT) gives me hope: young graduates like Alex Sorto, one of the rappers and media producers behind the award-winning, youth-produced music video Take a Look at Yourself. We found Alex when he was seventeen while at one of our digital…
Masthead
Othering & Belonging is published by the Haas Institute for a Fair and Inclusive Society at the University of California, Berkeley.
View Contributors for Issue One.
EDITOR-IN-CHIEF
Andrew Grant-Thomas
Andrew Grant-Thomas is codirector at EmbraceRace, an online commu­nity of parents, teachers, and other caregivers to children. He is also a race and social justice consultant with a wide range of educational, nonprofit, phil­anthropic, and research institutions. Previously, Andrew has directed work at Proteus Fund, the Civil Rights Project at Harvard Univer­sity, and the Kirwan Institute for the Study of Race and Ethnicity at Ohio State University, where he was editor-in-chief of its journal, Race/Ethnicity. Andrew earned his BA in Literature from Yale University, his MA in International Relations from the University of Chicago, and his Ph.D. in Political Science from the University of Chicago.
EDITORS
Rachelle Galloway-Popotas
Rachelle Galloway-Popotas oversees strategic communications at the Haas Institute for a Fair and Inclusive Society at UC Berkeley, where she helps amplify the Institute's work through a variety of tools and projects, including publications, online media, and events. Rachelle oversees the editorial and aesthetics for all the Institute's publications and multimedia work, and has been the curator and lead on several of the Institute's projects including the Othering & Belonging Conference and multimedia journal. Rachelle has worked in the nonprofit communications field for almost 20 years. She specializes in developing a communications infrastructure that will support growth and innovation, and being an organizational storyteller, working with organizations to help define and develop their own institutional voice and identity. Rachelle has bachelor degrees in political science and graphic design. Rachelle is a member of the Caddo Nation.
Stephen Menendian
Stephen Menendian is the assistant director and director of research at the Haas Institute for a Fair and Inclusive Society. Stephen leads and oversees many of the Institute's projects and burgeoning initiatives, including the Inclusiveness Index and opportunity mapping project. Stephen has also developed and authored several amicus briefs on behalf of the Institute, most recently a social science brief filed on behalf of the University of Texas in Fisher v. Texas.
Michael Omi
Michael Omi is Associate Professor of Ethnic Studies at UC Berkeley. Omi is the coauthor of Racial Formation in the United States, a groundbreaking work that transformed how we understand the social and historical forces that give race its changing meaning over time and place. The third edition of the book was released in 2015. Omi was the associate director of the Haas Institute for a Fair and Inclusive Society since its inception in 2012 and is an affiliated faculty member of Sociology and Gender & Women's Studies. Michael is a recipient of UC Berkeley's Distinguished Teaching Award, the campus's most prestigious honor for teaching and an honor bestowed to fewer than 300 Berkeley faculty members since the award's inception in 1959.
DESIGN & LAYOUT
Marie Otsuka
ART RESEARCH
Rachel Wiseman
COVER ART
Cecilia Paredes
COPYEDITOR
Stacey Atkinson
Mirror Image Publishing
WEBSITE DESIGN
Marie Otsuka
WEBSITE EDITOR
Rachelle Galloway-Popotas
REVIEWERS
Elsadig Elsheikh
The work of the Haas Institute is generously supported by the following: The Akonadi Foundation; The Annie E. Casey Foundation; The California Endowment; The Ford Foundation; The Kresge Foundation; The Levi Strauss Foundation; Linked Fate Fund for Justice at The Tides Foundation; The Northwest Area Foundation; Open Society Foundations; and, The W.K.Kellogg Foundation. And a special thank you to George Breslauer for his support in launching this new publication.